"Volunteer Professional Dog Teams Locating Lost and Missing Persons"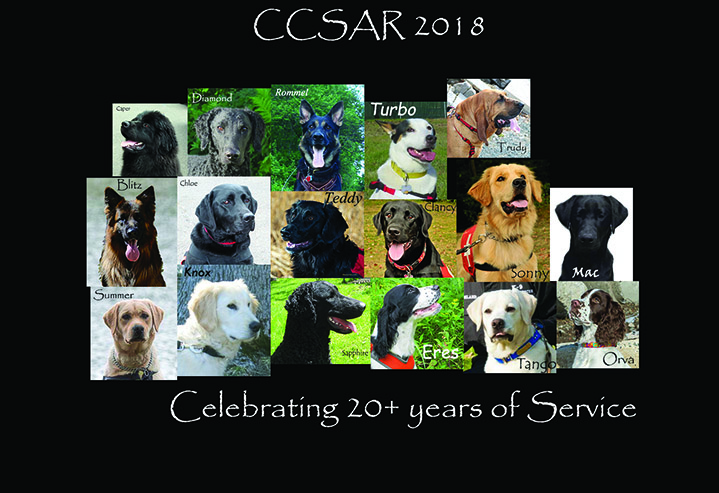 Mission Statement


To be the lead volunteer canine search and rescue team in Connecticut as determined by emergency service agencies and the community, and to foster a climate of excellence and professionalism in search and rescue.


2018 is CCSAR's 24th Year!

"Like" us on Facebook to better follow our activities.


We are saddened to share the news of the passing of Dr. Peter Vernesoni, who was a primary contributing member of CCSAR for virtually all of its years.